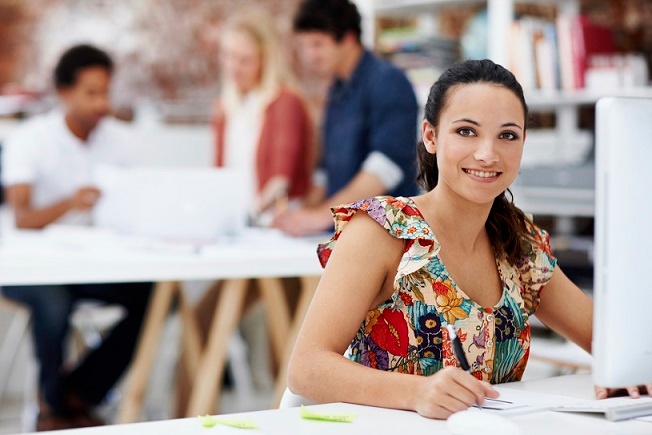 As the temperature rises outside, dress code violations tend to increase as well. Whether it's more revealing clothing or a personal hygiene issue, here are some guidelines for addressing these types of situations:
Develop a policy.
Develop or update your policies on personal appearance and hygiene. Not sure where to start? Use our Employee Handbook Wizard to guide you. Set clear guidelines for what constitutes appropriate and inappropriate dress and provide specific examples, such as "collared short-sleeve shirts are permitted, but T-shirts are prohibited." Consider workplace safety, the image your company wishes to project, employee comfort, and morale.
Reiterate your standards.
As summer approaches, remind your employees of your dress and grooming standards. Some employers adopt a more relaxed dress code for the summer months. If this is the case at your company, provide employees with guidance on what is acceptable and what is not, such as "open-toed shoes are permitted, flip flops are not."
Be fair and consistent.
Be sure your policy doesn't unfairly single out a category of employees, or discriminate against a particular group. Your policy should not differ greatly between men and women, or impose a greater burden on one gender over the other.
Consider religious accommodations.
Federal law and many state laws require employers to provide a reasonable accommodation for an individual's sincerely held religious beliefs or practices, absent undue hardship to the company. Some religious practices—such as tattoos, piercings, beards, and headwear—may conflict with your dress and grooming standards. If they do conflict, consider possible reasonable accommodations, such as granting an exception to the policy.
Consider disability accommodations.
Absent undue hardship, covered employers are also required to provide a reasonable accommodation for an individual's disability. There may be cases where an employee cannot comply with your policy as a result of a disability. For example, if your policy prohibits facial hair, you may need to provide a reasonable accommodation to an employee who has a disability that prevents him from shaving closely.
Train supervisors.
Train supervisors on how to handle situations where they think a violation in dress code may be the result of an employee's religious beliefs, disability, or other protected reasons. Supervisors should know how to discuss possible accommodations with the employee (known as the "interactive process") or to direct these concerns to an HR representative.
Address the issue promptly.
Once you learn that an employee has violated your rules, address the issue promptly. Prior to speaking with the employee, consider what can be done to resolve the issue that day, such as allowing the employee to wear a company shirt to cover prohibited clothing or tattoos, asking the employee to remove or cover a piercing, or sending the employee home to change. If you ask the employee to go home to change, allow the employee to use accrued paid time off for the missed time.
Meet with the employee in private.
Once in a private location, be direct and explain how the employee violated your policy. For example, "you reported to work in flip-flops, which are prohibited by our policy for safety reasons." Be clear about your expectations, explain potential consequences, set a timeline for resolution, and discuss how you plan to follow-up.
Document.
Document all disciplinary actions, including verbal warnings. Retain a signed statement explaining the issue, the disciplinary action taken, and the steps the employee is expected to take to correct the problem. Keep the documentation in the employee's personnel file. Note: Reasonable accommodation requests must be kept in a separate confidential file.
Conclusion:
With summer just around the corner, now is the time to get your policies and procedures in order. Clearly communicate your dress and grooming standards and enforce them consistently in accordance with federal, state, and local laws.