Paid Family Leave: What Is It & Who Pays For It?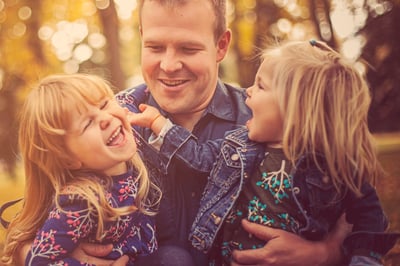 Several states and one local jurisdiction have enacted paid family leave (PFL) programs, with more expected to consider these types of programs in the future. Here are the answers to some frequently asked questions about PFL programs:
Q: What is PFL?
A: PFL programs generally provide partial wage-replacement benefits to workers for certain types of absences.
Q: What jurisdictions currently have a PFL program?
A: To date, the jurisdictions with a PFL program include:
California
San Francisco*
District of Columbia (benefits begin July 2020)
New Jersey
New York
Rhode Island**
Washington (benefits begin January 2020)
* San Francisco employers with 20 or more employees must supplement the state's benefits when an employee takes time off to bond with a new child.
** Rhode Island's PFL program is referred to as Temporary Caregiver Insurance.
Q: What types of absences are covered by PFL programs?
A: The types of absences that are eligible for wage replacement benefits vary by jurisdiction:
To bond with a newborn or a newly placed adopted or foster child (all PFL programs).
To care for a family member with a serious health condition (all except San Francisco's). Make sure to check who qualifies as a family member under your applicable law.
For the employee's own serious health condition (only DC and Washington state).
For employees to manage responsibilities resulting from a family member on active duty or an impending call to active duty in the military (only New York and Washington state).
Q: Are employers required to contribute to the PFL program?
A: It depends on the program. In California, New Jersey, New York, and Rhode Island, PFL programs are funded solely by employees via payroll deductions and provide partial wage replacement benefits when an employee has a covered absence from work.
DC's program will be funded by employers via a tax on employees' wages.
In San Francisco, employers are required to supplement the state PFL benefit by paying the remaining portion of the employee's normal pay. San Francisco provides full wage replacement benefits, but only for time off to bond with a newborn or newly placed child.
In Washington, employers with 50 or more employees are responsible for 37% of the total contribution and employees are responsible for 63%. Smaller employers are not required to pay the employer portion of the premium. However, small employers that choose to pay the employer contribution are eligible for state grants.
Q: Is an employee's job protected during PFL?
A: Some of these laws have express job-protection provisions. For example, in New York, Rhode Island, and Washington, employees returning from PFL must generally be reinstated to the position they held before the start of the leave, or to a comparable position. In other states, the PFL programs may only provide a financial benefit rather than a leave entitlement with job protection.
Even in states without express job-protection provisions for PFL, employees may be protected under another federal, state, or local law. For example, California's PFL law doesn't specifically offer job protection, but an employee's absence may be protected under the federal Family and Medical Leave Act (FMLA), California Family Rights Act (CFRA), paid sick leave law, or parental leave (effective January 1, 2018).
Q: How long can employees use PFL?
A: To view the maximum benefits allowed in each jurisdiction, click on the arrow below.