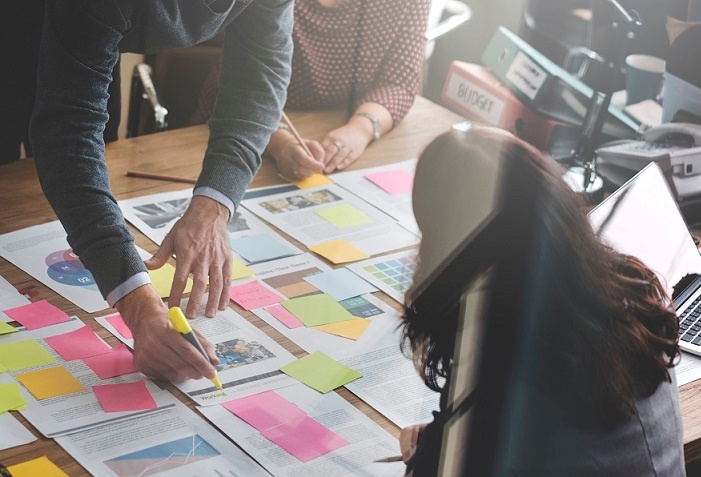 Over the past year, we've seen trends emerge impacting how employers administer benefits, pay, and schedule their employees. With the next administration entering the White House in just a few short weeks, we will likely see additional changes. Here are some trends to watch in 2017.
#1: Overtime Litigation and Legislation:
On November 22, 2016, a federal judge temporarily blocked the Department of Labor (DOL) from implementing and enforcing a rule (scheduled to take effect on December 1, 2016) that would have raised the minimum salary required to be exempt from overtime to $913 per week. The DOL is appealing the decision and the delay will continue while the case is litigated.
Update: On June 30, 2017, the DOL asked the court to address the question of whether the DOL has the authority to set a new salary level without ruling specifically on whether the blocked $913-per-week requirement itself was valid. Instead, the DOL intends to follow the rulemaking process to determine a new salary level going forward if the court affirms its authority to do so. As of now, the overtime rule remains blocked, but it is still possible for the rule to go into effect in the future.
State-specific Considerations:
Some states have minimum salary requirements that exceed the federal minimum. For example, the minimum salary for certain exemptions in California is two times the state minimum wage. Other states may also step in to adopt or amend their minimum salary requirements. Generally, when federal and state rules conflict, the law that is more generous to the employee applies.
#2: Minimum Wage Increases:
Current Activity:
The federal minimum wage has been $7.25 per hour since 2009, but many states and local jurisdictions have approved minimum wages that far exceed the federal minimum. Some jurisdictions have approved laws that will eventually increase the minimum wage to $15 per hour, with additional jurisdictions considering a $15 minimum wage as well.
Varied Rates within States:
Some states, including Oregon and New York, have enacted minimum wages that differ based on the location within the state. For example, in New York the minimum wage differs for: (1) New York City (highest); (2) Nassau, Suffolk, and Westchester Counties (next highest); (3) and the rest of the state.
#3: Paid Sick Leave Laws:
On Election Day, voters approved paid sick leave measures in Arizona (effective July 1, 2017) and Washington (effective January 1, 2018), adding to the growing list of states and local jurisdictions that require paid sick leave. Additionally, effective January 1, 2017, certain federal contractors will be subject to paid sick leave requirements.
Click here for a list of jurisdictions that require paid sick leave. If you are subject to these requirements, provide eligible employees with sick leave in accordance with all applicable laws.
#4: Pregnancy Accommodations:
A number of states, including Colorado and New York, continue to adopt requirements for employers to provide reasonable accommodations to employees for pregnancy-related conditions. If you have employees in a state that requires pregnancy accommodations, develop policies and procedures that clearly outline how to address accommodation requests.
#5: Potential Changes in the New Administration:
Affordable Care Act (ACA):
Currently, there is intense debate about whether to amend, repeal, or replace the ACA--or leave the law as is. While changes are considered, employers are still responsible for complying with the law, including reporting requirements for employers with 50 or more full-time and full-time equivalent (FTE) employees and smaller employers with self-insured (including level-funded) health plans. Learn more.
Enforcement Strategies:
The new administration is also likely to review the positions, priorities, and enforcement strategies of the Obama administration. This may result in changes in the government's strategies for enforcing immigration laws, equal employment laws, the Fair Labor Standards Act, the National Labor Relations Act, and more.
#6: Equal Pay Protections:
States continue to expand and clarify their laws prohibiting gender-based discrimination in pay. Some jurisdictions have passed laws that restrict employers from making inquiries into an applicant's pay history during the hiring process (under the premise that pay history may reflect discriminatory pay practices of a previous employer, which then could result in lower wages in the new job). If you are subject to one of these laws, remove salary history from application form and train supervisors and hiring managers to avoid salary history questions during the pre-employment process.
#7: Scope of Federal Nondiscrimination Law:
The U.S. Equal Employment Opportunity Commission has recently taken the position that the federal law prohibiting discrimination based on sex also prohibits discrimination based on sexual orientation, although there are federal court cases challenging this position. Look for decisions in some of these cases in 2017. Note: Many states and local jurisdictions have enacted laws that expressly prohibit discrimination based on sexual orientation. If you have employees working in these jurisdictions, make sure your policies and practices comply.
#8: Fair Scheduling:
Several local jurisdictions have enacted "fair" or "predictive" scheduling laws and more are likely to consider similar laws in 2017. In general, these laws require employers to provide employees with advance notice of their work schedule and require premium pay for schedule changes. If these types of laws apply to your business, make sure your scheduling practices comply.
Conclusion:
States and local jurisdictions continue to enact and amend laws and regulations that will affect employers in 2017 and beyond. Additionally, a new administration in the White House could mean changes at the federal level. Be sure to regularly review workplace forms, policies, practices, and training to ensure compliance with current requirements.