Purchasing Deputy
Estimated Time to Complete: 20 Minutes
1. Log in to https://runpayroll.adp.com
2. Click HR & Business Apps.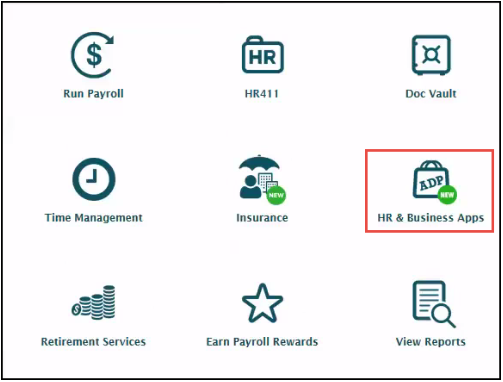 3. Click ADP Marketplace (sometimes Get My Free Apps).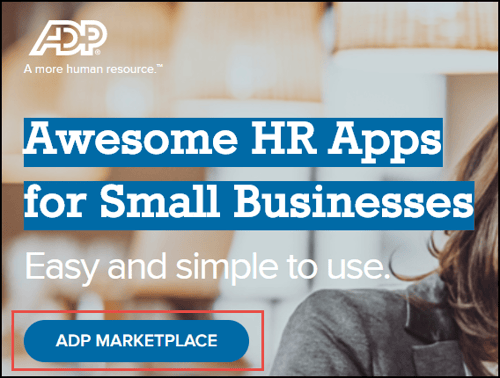 4. In the search bar, type Deputy and hit Enter.

5. Find Deputy for RUN powered by ADP and click View Profile.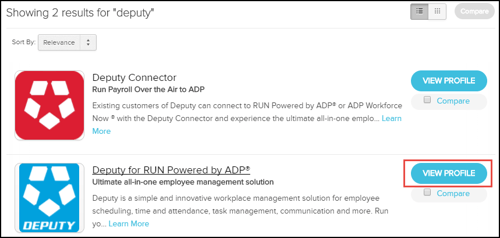 6. On the Deputy profile page click Buy Now.

7. On the Create Order page click Continue.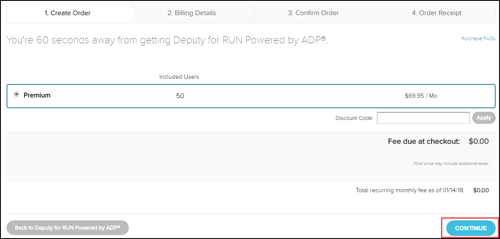 8. On the Confirm Order page, check the box to acknowledge the terms and click Place Order.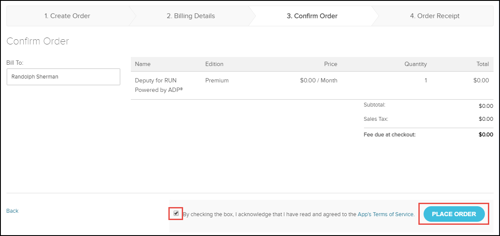 9. On the Order Reciept, click Go To MyApps.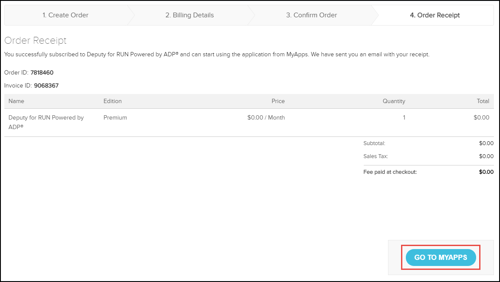 10. You can now access Deputy by clicking the Deputy Icon on the Applications page.

11. You've purchased Deputy, click Next to do the quick setup and get started.