6 Tips to Improve Your Open Enrollment Communications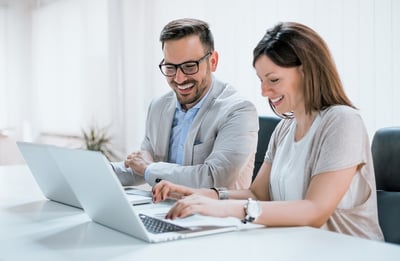 Employee benefits are important for attracting, retaining, and motivating employees. Yet, many employees aren't aware of, or don't fully understand, all of the benefits available to them. That's why communication, especially during open enrollment, is so important.
Open enrollment is a period of time, typically during the fall, when employees make their benefit selections for the coming year. The process gives employees an opportunity to choose, or change, health insurance and other applicable insurance plans. Here are some tips for effectively communicating with employees during open enrollment season:
#1: Communicate Early
Whether you provide health insurance benefits through a private plan, a self-insured plan, or through the Small Business Health Options Program (SHOP), notify employees early that open enrollment is coming. Summarize benefits choices and any changes from the previous year so that employees can start to think about their options. Send these communications several weeks prior to open enrollment.
#2: Communicate Often
Communicate open enrollment information through multiple mediums, such as a traditional benefits guide (see below), interoffice memos, email, and recorded information sessions or webinars that can easily be shared with family members.
#3: Provide a Benefits Guide
Choosing a benefits plan isn't always easy for employees. If your company has a benefits broker, consider asking them to create a benefits guide, or list of frequently asked questions, to help distill the various options. The content should be simple and not overly technical. Additionally, it should include a point of contact and links to more in-depth information.
#4: Organize the Information
Organize information so that employees can easily find what's relevant to them, such as a section on single coverage and a section on family coverage. Additionally, have separate documents for each type of plan, such as health insurance, dental, and vision.
#5: Highlight the Value
Explain how the benefits you provide contribute to employees' total compensation (their base pay plus the value of company provided benefits). Additionally, let employees know how they can reduce their own benefit costs. For example, if you offer premium reductions or other incentives for participating in a wellness program, let employees know.
#6: Additional Resources
Provide employees with multiple resources to help ease the anxiety of making benefit elections. If you don't have a dedicated person in the office who can answer questions, consider having your broker available to answer employees' questions. Also, refer employees to the insurer's website for more information.
Tip: Open enrollment is a good time to remind employees to make sure their employment information is up to date. If applicable, employees should update their beneficiaries and contact information.
Conclusion:
Effectively communicating plan options to employees is critical for a successful open enrollment. Start early so employees know what's available, what actions they need to take and when, and who to go to for more information.